Mental Health Survey
Enterprises could evaluate their staff mental health situation based on verified tests, while individuals can explore a variety of self-quiz like:
Work-Life Balance Quiz
Stress Index
Self-Assessment Tools
Staff are free to share their test results with their companies or dedicated therapist or not. 
AI Assisted Diagnosis
EspritMind Platform has developed an AI chat-bot which could determine the segment of the patient and provide her or him with the best therapists in the required field. 
In this case, time and money is saved, we are training our AI with more cases.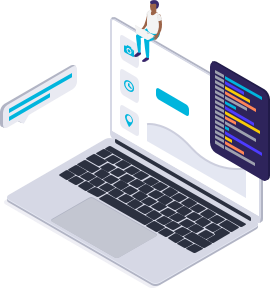 Therapy Session Arrangement & Follow up
The AI assistant arranges the therapy sessions and follow up the quality and required actions after each session.
The platform sends reminders to both patients and therapists to assure all the jobs are done.  
Anonymous Reporting
We take care of privacy and confidentiality of your staff data while reporting the service usage.
Anonymous reporting is a process whereby our end-users could receive the latest status, therapies, usage, ratings etc. without revealing any data to third parties or showing staffs' personal information. To guarantee anonymity our platform omits all Identity information and generates management reports. This means nobody can track and access the data or any other confidential information.